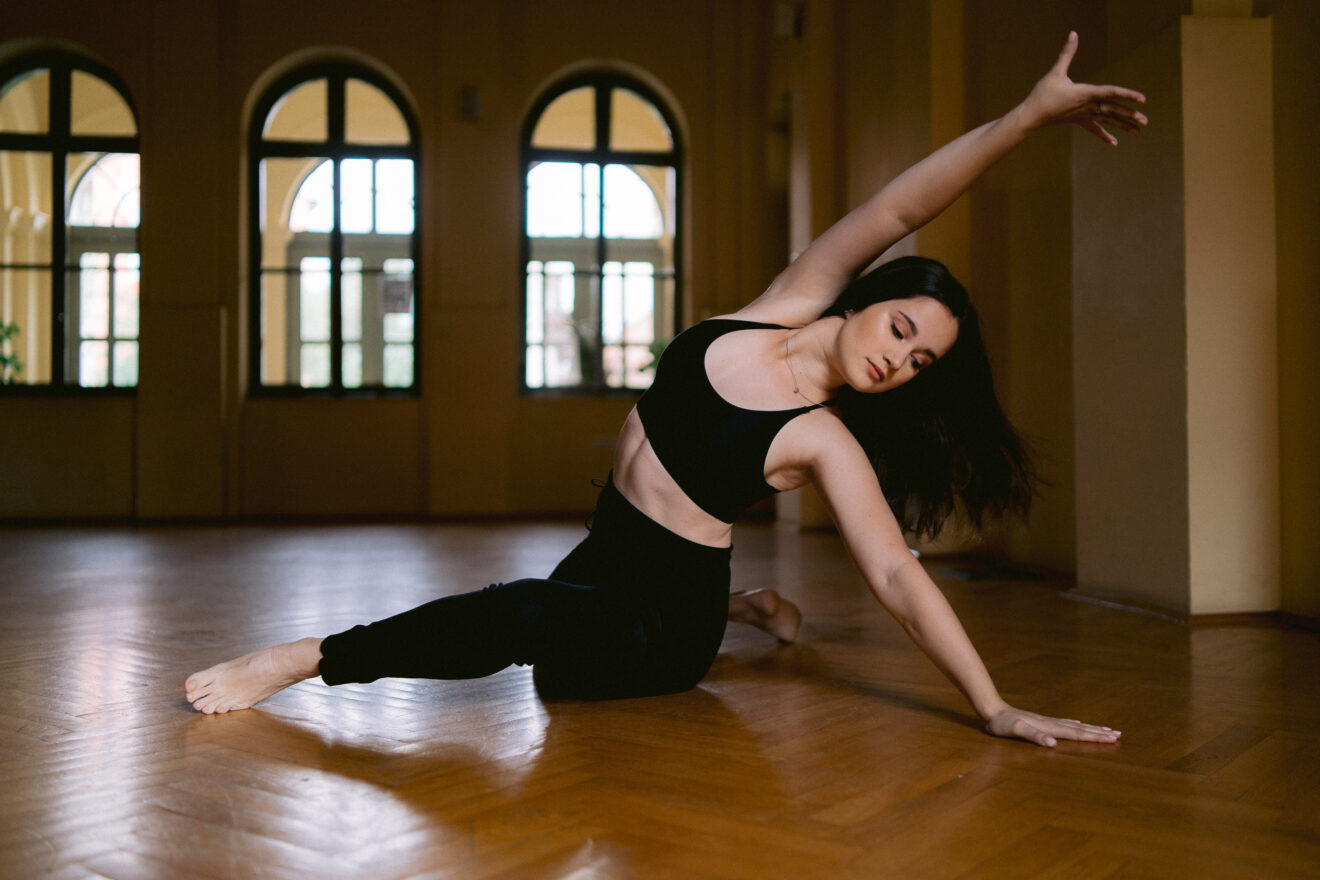 Staša Kukić, a choreographer from Novi Sad, will present new spaces for culture in the Great Liman – Biro, Skladište and OPENS Cultural Station, as well as Barka Cultural Station on Klisa with her dance performance within online Doček on 13 January.
Staša, who will be accompanied by her colleague, ballet dancer Ivan Salonski, will perform on the Dream, Lychnis, Hedonism and Epilogue compositions by the Novi Sad composer Lazar Novkov.
Twenty-three-year-old Staša Kukić has already paved the way to the Moscow State Institute of Culture with her dance steps and achieved success at numerous national, European and world competitions, and she was also a choreographer of the dance performance at the gala opening of this year's 'Kaleidoscope of Culture' .
Staša revealed to us her impressions about her engagement in the online Doček, new spaces for artists, but also what she will remember in 2020 and what she wishes in 2021.
Since you will perform in different spaces during Doček how much do you adapt to that, i.e., how does the space affect your performance?
When I make new choreography or performance, I always try to adapt my idea and vision to the space in which the performance will take place, because in that manner the whole necessary for a complete experience is achieved. I also choose music for performance in relation to space since it is a very important part that connects space and performance.
Can space be an inspiration for you?
Of course, you should take the most of everything that a space offers and thus make a performance that fits into that particular space. It happens that some things look different from what I imagine when performed in a new environment, but that gives even more opportunities to develop the whole story that is happening there. Each space carries its own story, emotion and I think we should always start from that, explore, but also remember that first impression because that is usually what the viewer will notice at the beginning of the performance. In addition to some surface adjustment in terms of dimensions of the space, the possibility of movement, it is interesting to find details that are specific to the space and play with the possible options for their use. The process that takes place while creating a performance for a certain object is like a children's exploration of the world around them, we need to look at everything accurately, find the best approach and way to highlight a part that caught our attention, and on the other hand not focus on couple of places and neglect the rest of the space.
How do you see the idea that the spaces in which you will perform, i.e., the old factories and warehouses, become new spaces for culture, which will, in a way, be presented by your performance?
I think it is a great opportunity to turn the space that was intended for something else into a place where cultural events will be held and thus continue its 'life' in a new form. The origin and appearance of these spaces will be an inexhaustible source of inspiration for various artists because they really have a rich history and then it is only up to us how to make the best of it and preserve it.
How important is participation in the online Doček for you?
For me, participation in Doček is very important because I believe that thanks to it, people will have better holidays and will generally help them feel better in this period. I am glad that I got the opportunity to present my performance and contribute to a project that brought together great artists, and I am honoured to be a part of such a creative and very beautiful event.
How do you see the idea of Doček being online?
Due to the current situation with the pandemic, I think that this format is inevitable because it is primarily for everyone to preserve the health of each other. While I will agree that many things are not the same when viewed live and online, I think the content offered in this way may be even more accessible to a larger audience because of the convenience of finding it as well as the ability to look at any time, even multiple times. Everyone is already accustomed to the online format of life, so this can only be a plus because everyone can follow the content of Doček from a comfortable place.
What is your wish for 2021 and what is the positive thing that you will remember in 2020?
The positive thing that I will remember from 2020 is the rapid growth of cultural events in Novi Sad and the support to local artists to achieve and show what they worked on, which I think is great and that is exactly what we needed in this city full of talented people who finally have more opportunities to show it. On a personal level, I will remember this year after graduating from undergraduate studies, because for me it was the crown of a beautiful period of life for which I worked dedicatedly and for a long time. In 2021, I wish all of us, first of all, health, and then less worries, more smiles and commitment to what truly fulfils and makes us happy. I would like to continue the progress that is happening in culture, because I can only imagine how many wonderful things it can lead to and generally raise awareness of culture as well as the quality and quantity of content offered.
Photo: Vladimir Veličković